Tradeshows come in all shapes and sizes, and provide a unique opportunity for you to immerse yourself in the firefighting industry. Firefighting tradeshows are something you want to attend at least once in your life. Here are some reasons why you should attend a tradeshow.
1) Hands on Training
Very few places in the world can give you such a variety of "hands on" experiences in one place as trade shows. The opportunity able to actually try out each product in person is more valuable than seeing or reading about something online.
2) Meet Many Professionals in the Industry
Whether you're looking to connect with firefighters, fire chiefs, employers, vendors, or industry-leading manufacturers, tradeshows offer an excellent opportunity for you to meet people from all areas of the firefighting industry. Everybody at the tradeshow is looking to connect as well, which creates a positive experience for everyone. You benefit them as much as they benefit from you.
3) Learn About Brand New Technology/Products
The world of firefighting/fire rescue is constantly moving and evolving. You should always stay current on the newest innovations, which are plentiful at a tradeshow. Tradeshows are where the industry leaders come to show off their new ideas. Most of the time you are able to learn about and interact with technology earlier than those who don't attend.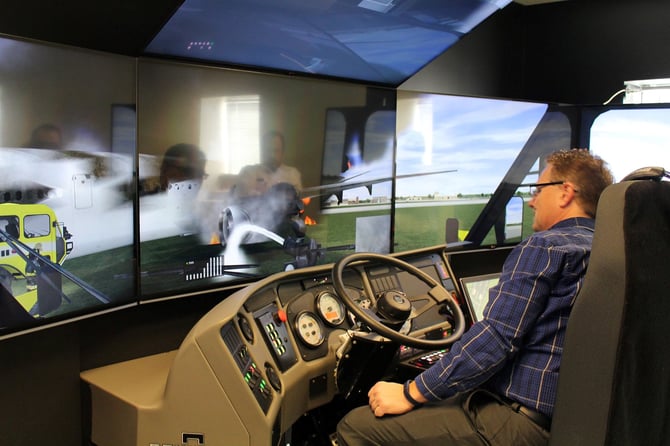 4) Provide Feedback
One of the best aspects of tradeshows is that everyone at the show is waiting to hear your input about their products/ideas. Your feedback can make a difference in improvements that each company can make in their products. Tradeshows are a great opportunity to receive feedback from customers on your new product/feature to show off. There aren't many other places that you can gather such a large volume of genuine input from qualified people in your industry.
5) Have Fun!
Beyond all of the career/learning benefits we listed, tradeshows are just an overall fun experience! It's a social experience with a plethora of individuals who share the same passion as you, what else can you ask for? You're bound to have some interesting stories to tell by end of your time there.
Hopefully these reasons are enough to convince you to attend your first firefighting tradeshow. You have nothing to lose, and a whole lot to gain. Of course, you'll never know until you're actually there so we hope to see you at one soon!